Fresco Painting Technique and Glazed Textures
The Approach

L'Approche / 39×39″ / 100x100cm / Fresco, Relief, Tempera, Damar
New ways showing up! And new techniques that have been recently enhancing my practice of the fresco painting. Or let's say new applications for materials in use since a very long time actually. Gums and natural resins, such as Copal, Damar, or Larch sap. All of those varnishing and painting techniques use to be the privilege of the "Oil Painters". But never till now of the "Fresco Painters".
---
Otherworldliness

Les Ailleurs – Detail
–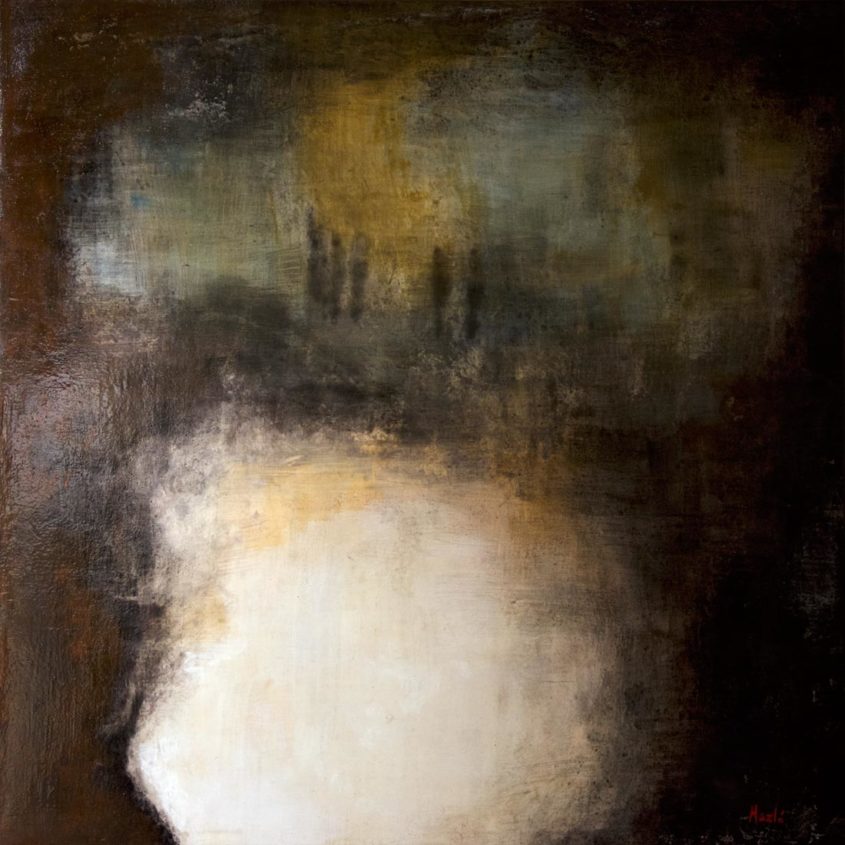 * Les Ailleurs #2 / 28×28″ / 70×70 cm / Fresco, Tempera and Damar Varnish
Unlike the rough, earthy brown absorbing textures, the smooth surfaces, glossy like glaze, will reflect the light. They will show colors and pigments from a very close point of view, revealing the gestures that dropped them onto the wet lime and marble powder mortar.
---
3 Million Years Before Present
Each of those gestures is like a minuscule moment then. A micro second lost in the flow of the time that slips from us, but which has been trapped however by the mineral matter of fresco, like an image by the lens of a camera!
And so, the achieved painting could mainly be regarded as a set of traces.
The overall memory of all those micro-gestures !
–
–